LM Approved Consultants
All LM Consultants are self employed trained and approved by LM saddles. They manage their own client base and relationships. Please feel free to contact any of the consultants to discuss your needs. Only Listed Consulatants are supported by LM Saddles and operate under our code of conduct
We advise reading the T&Cs on our website before booking an appointment with a LM Consultant.
Scotland
---
Jane Cumberlidge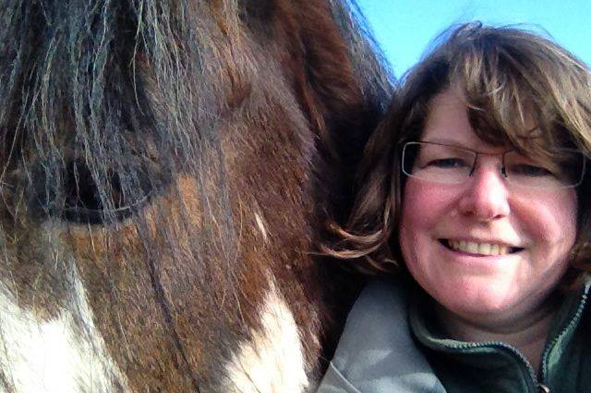 Areas covered- Fife, Edinburgh, Glasgow, Perthshire upto Crieff, Falkirk, Stirlingshire, Mid Lothian, Renfrewshire, Aberdeenshire and Paisley.
Jane has always had a passion for horses and a particular interest in Equine Bio-mechanics and horse health.
This has led her to specialise as a barefoot hoof practitioner, LM Approved Consultant and Bit Fit consultant.
Jane would be happy to discuss your needs and answer any questions you may have. She is based in Fife, Scotland and will also travel to other areas by prior arrangement.
---
North England
Jemma Aigner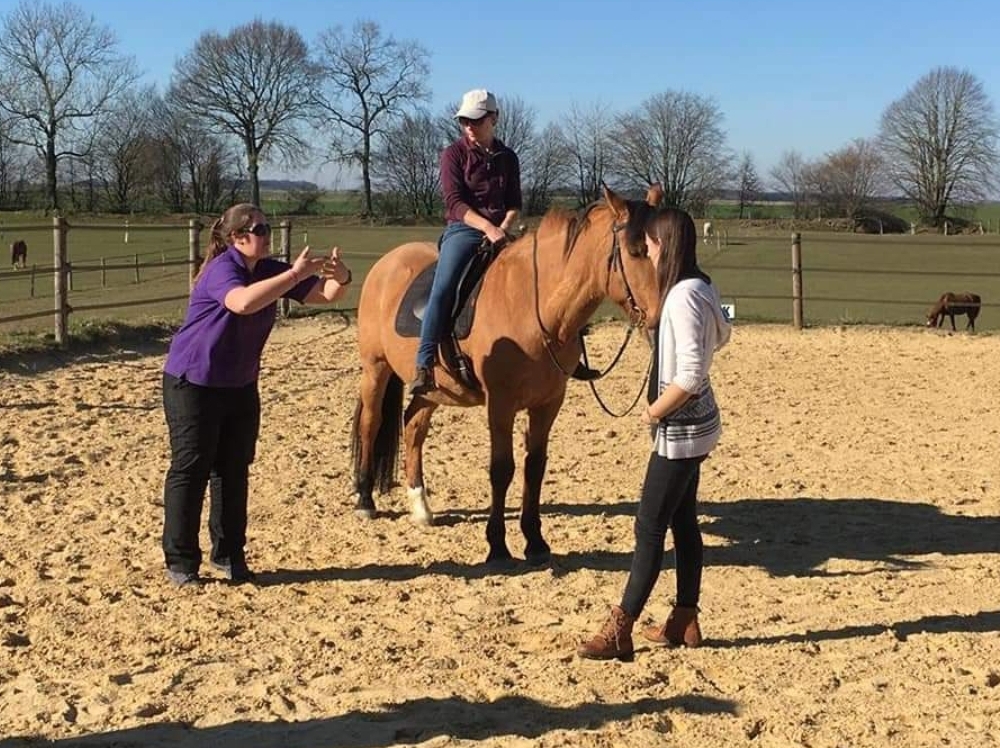 Areas covered- Merseyside, Lancashire, Cheshire, Greater Manchester, North Wales, North Yorkshire, West Yorkshire, Shropshire, Derbyshire and Ireland.
As LM Saddles North West Representative and Director of LM Saddles, Jemma is very passionate about her work with both horses and humans. Jemma also travels to The Netherlands frequently. Her in-depth knowledge and understanding of the functional anatomy and physiology as well as the biomechanics of both horse and rider gives Jemma a well-rounded approach to her saddle fitting.
She believes in the importance of all areas of horse welfare in regards to the horses training and its ability to learn, and provides a holistic and sympathetic approach to her services seeing the "bigger picture" with both horse and riders balance and harmony being the forefront.
Qualified in Bowen Therapy, she also offers her services as a Human and Equine Bowen Therapist, and as a Holistic trainer for horses and rider based on her classical back ground.
Jemma is very happy to discuss your needs and answer any questions you may have.
---
Midlands
Mark Walters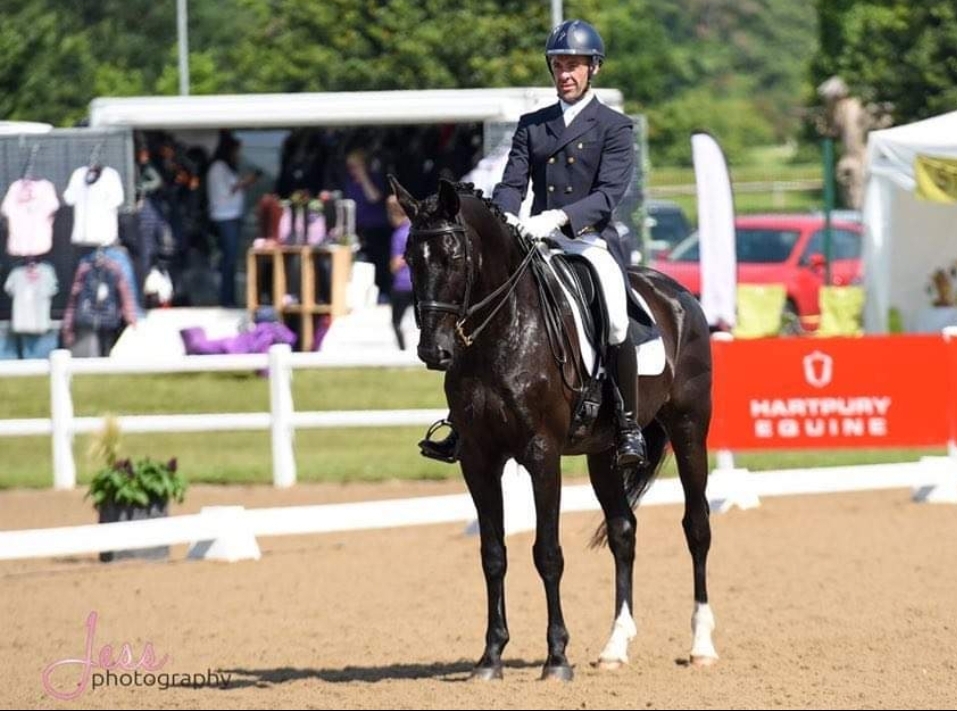 BHS Accredited Professional Coach. BHS II SC SM DR, Brand Ambassador for LM Saddles and consultant.
I am always grateful for the opportunities that I have been given and the knowledge my trainers and mentors have shared over the years as this has allowed me to grow as a trainer and now I can pay it forward.
I enjoy competing which down to some amazing horses have allowed me to compete at National championships and travel over Europe, but my main passion is training.
Having been in the industry for over 20 years now and training horses and riders from grass roots through to advanced levels, I am always looking for innovative and mindful products to help with both my own and my clients development. Time and time again "the saddle" would be a key piece of equipment which was not supporting the development of the horse and rider and then I met Lavinia. For over 10 years I have worked with LM saddles as the philosophy and quality of the products are excellent and I ride all my horses in them. I can only recommend what I have tried and tested myself. I felt that learning to fit and adjust the saddles was the next step.
I run a livery and training yard in Aston Eyre, Shropshire where we cater for all ages and abilities but I have a particular passion for rehabilitation and project horses as well as young horse starting and for these horses in particular having the right saddle from the beginning is key. My goal is always to produce a balanced horse (and rider) both physically and mentally and then whatever outfit we choose to dress ourselves can be done and enjoyed.
Mark is happy to discuss your needs and answer any questions you may have. His yard is based at Mark Walters Equestrian, Cloversley (Brickyard Farm), Aston Eyre, Bridgnorth, Shropshire, WV16 6XD
---
South England
Amelia Poole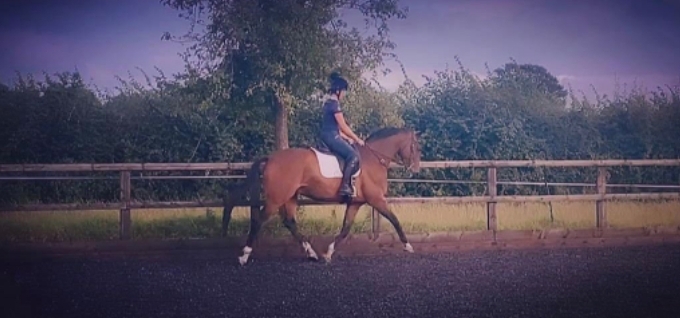 Areas Covered – Gloucestershire and surrounding areas
Amelia is our LM consultant based in Gloucestershire and is also a BSH Accredited Coach and Trainer, BSH stage 3 Coach in Complete Horsemanship, Stage 4 Classical Dressage, and In-hand Work.
Amelia has been coaching clients of all levels for over 20 years. Her kind and compassionate manner has been a perfect recipe for developing a sympathetic approach for both the horse and rider. Ameilia is passionate about both horse and rider biomechanics and is forever learning for the good of the horse. Amelia has been using the LM saddle system for as long as she has been coaching and is thrilled to be able to offer her services in this field to complement her existing areas of expertise.
Amelia is happy to discuss your needs and answer any questions you may have.
Lavinia Mitchell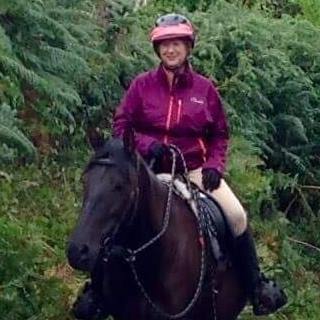 Lavinia has been a Saddle Fitting Consultant since 1992, working with horses and ponies of all shapes and sizes, breeds and disciplines. The approach to fitting (including remedial saddling), together with the saddle designs that LM Saddle Consultants use, help horses acquire and keep good healthy muscle development. This in turn benefits their general comfort, well-being, and performance.
Over the years Lavinia personal interests with her horses have changed from competing at Endurance Riding, to Equine Behaviour and psychology, Classical Riding and training, along with what is generally known as 'Natural Horsemanship; though she prefers to think of it just as good 'Horsemanship' skills. She has a keen interest in all aspects of riding, training and welfare of the horse, both physical, mental and emotional. This is shared by all LM Approved Consultants that Lavinia works closely with.
Lavinia would be happy to discuss your needs and answer any questions you may have.
Please note: Lavinia has recently retired from Consulting and is not taking on any new clients. Lavinia is focusing her time on the delivery of training for new LM Saddles consultants around the UK and Europe.
---
France and Channel Islands
Viki Sheppard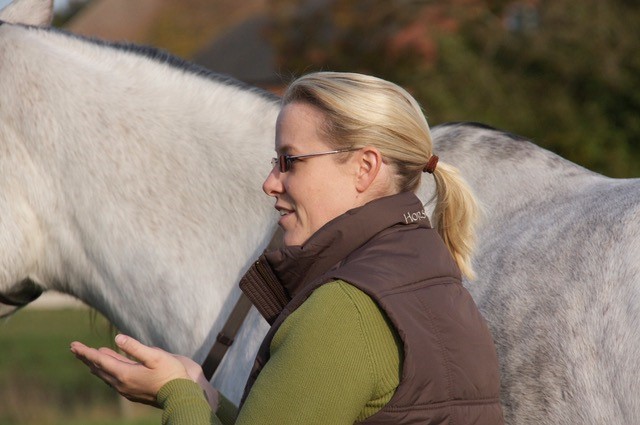 Predominantly, covering France and the Channel Islands but with a large client base in the UK, covering areas of Somerset, Hampshire and West Sussex, Viki is an Equine Behaviour Consultant, Equine Integrated Bodyworker alongside to being a holistic saddle fitting consultant for LM Saddles, bringing a gentle and sensitive approach to all saddling appointments.
Viki has spent most of her life learning directly from the horse … first and foremost. Years have been spent training with various horsemen and professionals worldwide, alongside studying horses in feral herds and various domestic environments, as well as undertaking full body dissections and workshops to learn first hand how the horse 'actually' works mechanically and biomechanically. Having seen first hand evidence of how the pressures and environments imposed on the domestic horse damages them mentally, emotionally and physically, this has driven her to learn more and more, and to impart her knowledge to as many willing human ears as possible in order to help horses lead happier, healthier, more comfortable and fulfilling lives with their human partners.
Understanding equine behaviour & psychology along with her bodywork skills puts Viki in the perfect position to help horses who present challenges. With respect for tradition but with a passion for the truth, one of Viki's missions is to raise awareness and increase understanding in the horse owner / rider / handler about how to help their equines retain a good level of mental, emotional and physical fitness by educating about the psychology, biomechanics and health of the horse and the importance of core conditioning to help maintain soundness and a soft mind.
Website: www.beau-cheval.com
UK Mobile: 00 44 (0) 7769 536343
French Mobile: 00 33 (0) 6 01 75 50 23
Email: viki@beau-cheval.com
---
LM Trainee Consultants – Current trainees undergoing their training with LMS
Alana Rothwell – G. Manchester
Partnering Distributors – Independent saddle fitting consultants who have trained with LMS, who can fit and supple LM Saddles
Sara Udal -Southampton