Consultations
The consultation procedure is designed to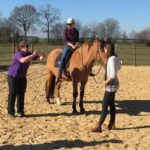 help you gather information, tools and learn more about saddle design, fitting and also the importance of a holistic approach and influences of saddle fitting. Your Consultant will assess your horse and the suitability of the design and fit of your current saddle. During the consultation you will have the opportunity to ride in the LM saddles and will have any suitable shimming systems explained to you. You will be able to discuss any concerns that you have with your horse that may or may not be saddle related. The aim is to help you and your horse by sharing the information and experience that we have gained over the years.
If you would now like to arrange a saddling consultation, please click this link to submit your request.
*** We are currently experiencing technical difficulties with our booking system. For all enquire and consultation requests please email : info@lmsadddles.com ***
Saddle Fitting Clinics and Demos
We are happy to discuss and arrange Saddle Fitting Clinics or demonstrations for private groups, riding club, RDA group, pony club, or colleges. We enjoy sharing our passion and help the wider horse public.
If you would like to host a Saddling Clinic or demo, please contact by email info@lmsaddles.com.
Saddling Play Day
Have you ever wondered if your saddle could feel better for you and your horse?
Are you curious to see if your horse could move differently?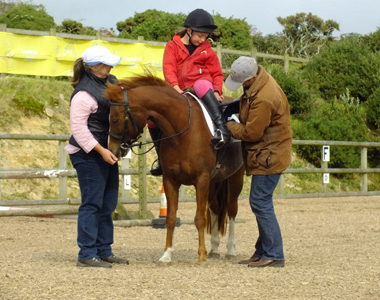 Have you always wanted to try a Dressage Saddle or a Jumping saddle?
If so, then this is an ideal opportunity for you and your horse to come and try a selection of saddles in a friendly, no pressure environment. Why not get together with your friends and make it a fun and informative day out.